Automotive - Kargo League - As international freight specialists, we ship automobiles of all types and sizes to and from most destinations around the globe. So if you need to import or export a classic vehicle, send a truck abroad, or simply ship your family car overseas, And if your shipping requirements are motorsport related - whether a one-off sale or purchase or an event you have to attend - we are the experts you need to get the job done. We know how to comply with the legal procedure of Customs & Country.
We have detailed knowledge of the regulations different countries have in place regarding importing and exporting motor vehicles, and can help you with practical matters such as the cleaning of your vehicle prior to shipment. If you need to send personal belongings along with your vehicle, let us know and we will arrange the most economical solution.
Hospitality :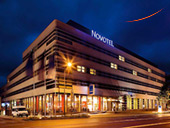 Kargo League is one of the major service provider to this industry, We have handled more than 40 Global Hospitality projects with Global Hotel Chains like ACCOR, Karlson, Amari, IHG, and many more consisting of 7star, 5star, 4 star, & 3 star properties. We handle their hotel project stuff being picked from global locations, then shipped to desired destination port, custom cleared by taking duty benefit (DGFT schemes) & then delivering the cargo timely ensuring safety & related compliances.
Garment and Fashion :
- we are dealing with many Global players supplying the accessories & fabric to industry, we are experts for clearing these stuff in India
Electronics :
being the consumer durable/ mobile & other accessories market is core for every imports forwarding company, we are also clearing the same in all of our locations
Constructions :
Constructions being the core sector exhibiting the growth of India. We are directly associated with many construction partners, They are regularly importing Machineries, Raw material, Scaffoldings, structures, we do specialise in handling these stuffs in freight & clearance.
Industrial Cargo :
Machinery for production, raw material, interconnect cargo, industrial imports & industrial exports.
Cosmatics :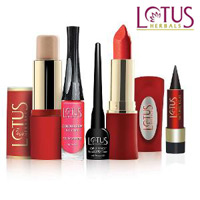 Lotus Company